Are you in need of quality
screen printing?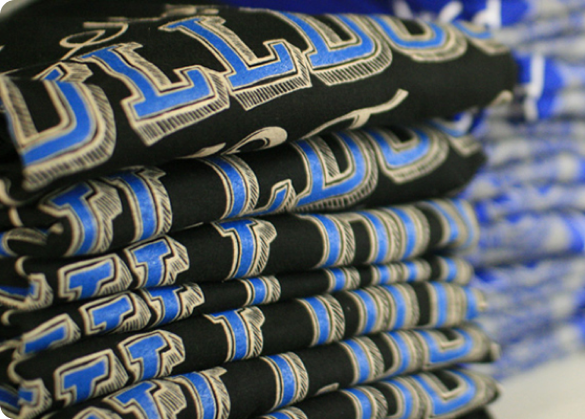 We can help. We have many years of experience with a great artwork team. Whether you have a simple one color print or a full color process job, we can do it. To learn more about ordering screen printing, check out the information below.
Screen printing is the most widely used print method for apparel. Screen printing is also more economical if you have 30 or more garments, and we have the capabilities to print large quantity orders. If you are needing smaller quantities, we offer digital printing.
We would love to hear from you if you have a screen printing project.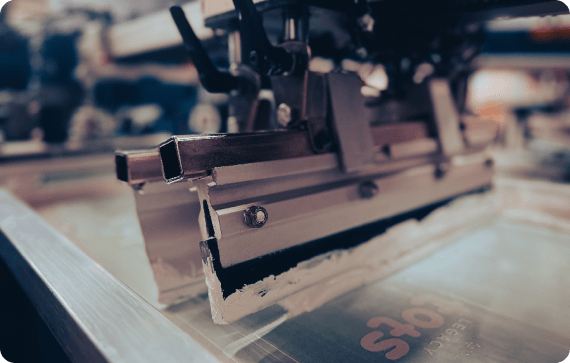 Minimum order requirements may be waived for existing customers and our partnered webstore/fulfillment customers.
We understand that our minimum order quantity of 50 pieces may raise questions, and we appreciate your curiosity. Allow us to shed some light on our policy.
1. Prioritizing Existing Customers and Efficient Resource Allocation: One of our top priorities is to provide exceptional service to our existing customers and webstore/fulfillment customers who have chosen us for long-term partnerships. We believe in nurturing these enduring relationships and ensuring that their needs are met promptly and efficiently. By setting a higher minimum order quantity, we can allocate our resources efficiently and ensure that we meet the demands of these valued clients while maintaining consistency and reliability.
2. Efficiency in Screen Printing: The main reason behind our minimum order quantity is efficiency. Screen printing is a highly skilled and intricate process. The setup time involved in preparing screens and machines for printing is significant. It is more cost-effective for both parties involved, rather than charging high fees for small runs, that we set a minimum that allows us to make the best use of our resources.
While we understand that this may not suit every potential customer, it helps us maintain our commitment to quality and reliability. Our goal is to ensure that every order we take can be completed properly.
If you're wondering what type of art files we accept, we welcome various most file types, but it's essential to note that artwork charges may apply if your design isn't ready for screen printing.
Vector-Based Images: We love vector-based formats like .ai, .eps, .pdf, .svg! These do not usually incur extra fees. Please remember to convert text to curves/outlines or provide font files with the graphic.
Bitmap-Type (Raster) Images: While usable, files like .jpg, .bmp, .png, and .psd may incur artwork charges to prepare for printing. Aim for a resolution of 300 dpi at the actual print size to achieve the best results.
How quickly you receive your order can vary based on several factors. Our production times are subject to change depending on our current workload and demand. During slower seasons, you may receive your order more promptly. During peak times, we may not be able to accept new orders.

At this time, we don't have a fixed processing time for custom orders. To get an accurate estimate for your specific order, please fill out the quote request with your exact in-hand date.We understand the importance of meeting deadlines, and we will do our best to assist you.

While we strive to accommodate rush orders whenever possible, please be aware that additional charges may apply for expedited processing. Feel free to contact us for more information.