Let us take care of the hard work!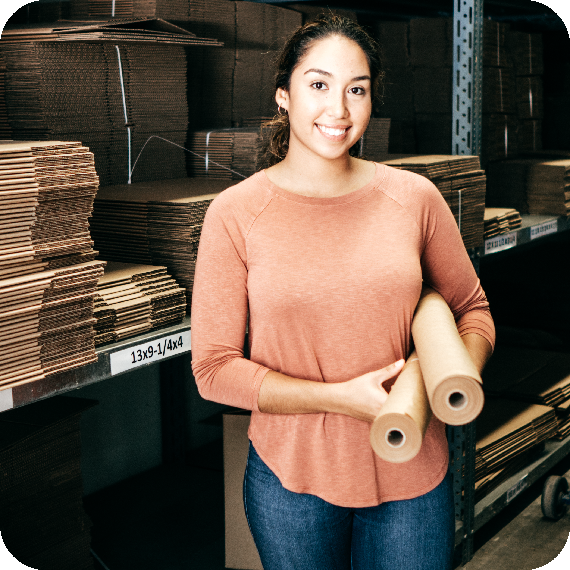 Let us take care of the hard work!
We make order fulfillment a breeze.
We offer customizable plans for school uniforms, school spirit wear, business uniforms, medical uniforms, merch drops, and more. We take care of setting up of a website, order processing (no more order forms), credit card processing, and shipping.
When you use our fulfillment services, you also get priority printing and customer service. Please bear in mind that we are not able to take on every project, and we no longer work with youth sports, due to the temporary nature of those projects.
Want a free
e-commerce and private ordering website?
We can handle it. What we offer:
There are two main types of
order fulfillment

we offer
Print on demand.

What is it?
Print on Demand is exactly as it sounds. Our process is simple: when an order comes in, we create precisely what's required for that particular order. Not one more, not one less. Your merchandise is made to order and shipped out as soon as the order is complete.
Advantages of Print on Demand:
1. Cost-Efficiency: With no need for large upfront production runs, you avoid excess inventory costs.
2. No Inventory Needed: No storage, worries about overstock, or unsold products.
Disadvantages of Print on Demand:
1. Higher Per-Unit Costs: On-demand production costs can be higher per unit than mass production.

2. Dependency on garment mills: since we are not inventorying printed or blank inventory, we rely on having to order every garment as it comes in, which leads straight to the next point.

3. Longer turnaround times: expect longer turnaround times. Garments are ordered, then printed, then sorted and shipped. This does take some time.
Inventory warehousing.

What is it?
Inventory warehousing involves printing and storing a predetermined quantity of items in advance. When orders are received, we pick and ship the requested items directly from our warehouse, ensuring quick order fulfillment.
Advantages and print and warehouse:
1. Fast turnaround: The garments are in stock, printed, and ready to go. We pick them and ship them.

2. Cost-efficiency: since items are bulk printed, they may qualify for better pricing.

3. When items are depleted, we can replenish as needed.

4. Inventory is in house: we do not have to rely on garment mills and transit times to get them to us.
Disadvantages of bulk print and warehousing:
1. Items may be sold out for some time. When items are depleted, we still need to schedule the print and have enough to complete a new run.

2. There are some limitations: we try to cater to any request, but this is a case by case basis. This is more suited toward fewer styles and garment colors. The warehouse space is valuable, so it's best to limit the garment selections and colors within
We also offer customized and hybrid versions of these options. We'd love to discuss more. Feel free to contact us with any questions.