Digital Printing:

Bringing Vibrant Creations to Life
Experience the next evolution in printing technology with digital printing, where every detail comes to life in brilliant color and sharp clarity.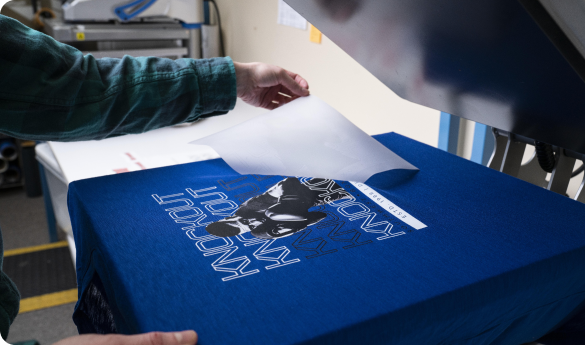 Digital printing is a general term used for a modern printing technique that involves transferring designs directly from a digital file onto fabric or other surfaces using specialized printers and ink.
It offers vibrant and detailed prints with the help of a heat transfer process, where the ink adheres to the fabric through a heat press.
This printing is known for its ability to reproduce intricate designs, complex colors, and gradients, making it a popular choice. It also served as a great option for print-on-demand. We have the capacity to print very large runs of digital printing.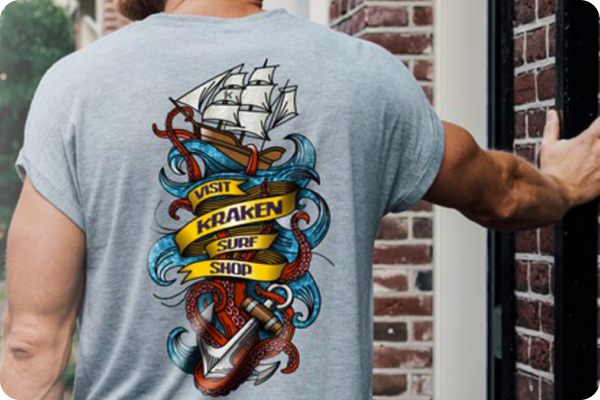 Absolutely! We utilize cutting-edge technology to both print and industrial-grade presses to achieve top-notch quality for full-color designs. We take pride in the exceptional quality of our prints, and our skilled art team is available to ensure your design feels comfortable and avoids any heavy-feeling designs.
No, it's not the same. While both processes involve digital printing, our method utilizes printing ink directly onto a transfer sheet, where just the ink transfers back. The result is colors that are significantly more vivid than DTG, exceptional durability, absence of odors, and resistance to fading.